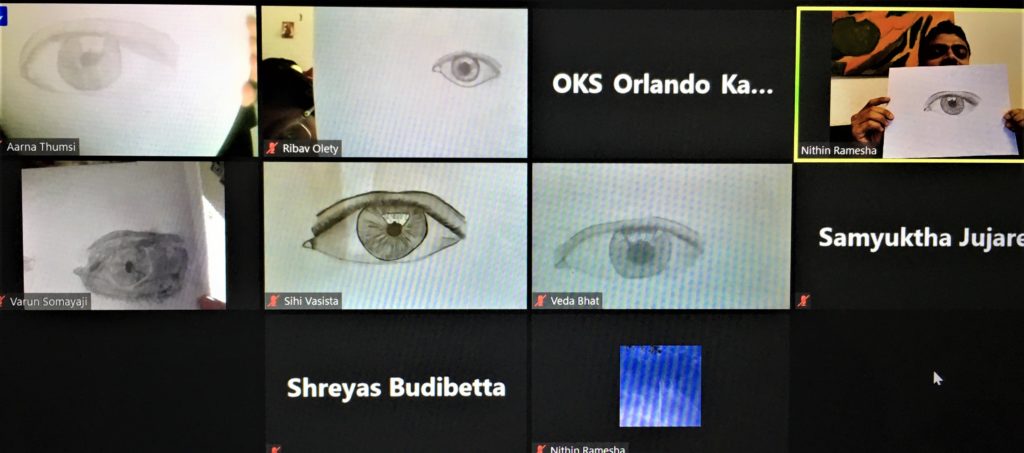 Orlando Kannada Sangha is proud to have completed this year's mini Virtual Youth Conference.
This year we covered the following topics:

Film Career overview by Tom Ledford
Realistic Eye Drawing (Sketch) workshop by Nithin Ramesha
Kudos to all the Kids who participated and thanks to Tom Ledford and Nithin Ramesha for conducting the session!!